Alberni String Quartet
Residential Course for Chamber Ensembles
18-20 January 2013
Generously sponsored by the University of Wales - Gregynog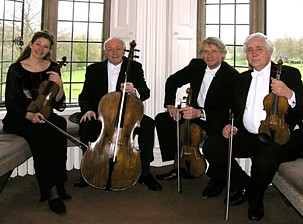 The Alberni String Quartet
has enjoyed a worldwide career for more than four decades,
and their recordings have received many awards.

Parallel with their concert giving they have gained
a reputation for their educational work with students of all ages.

They are professors at The Royal Acadamy of Music, Trinity College of Music,
Wells Cathedral School, and Chetham's School of Music.






VISIT COUNTER