Science Fiction & Other Literature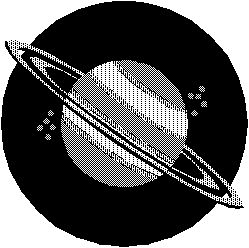 Accessed
---
I have been reading SF since I was about 10 years old and have accumulated about 5,000 volumes over the ensuing 43 years. I also have ASF (Analog/Astounding Science Fiction) Magazine almost complete since the end of WWII (British Edition 1946-63, US Edition thereafter). I would be interested in buying (relatively) cheap and scruffy reading copies of the US Edition 1930-1963. Email me if you have any for sale.
My interest is more in "hard" SF than fantasy, although I do read the latter from time to time. I am especially keen on the works of Poul Anderson, Christopher Anvil, Pauline Ashwell, Isaac Asimov, Leigh Brackett, David Brin, Lois McMaster Bujold, C. J. Cherryh, Arthur C. Clarke, Hal Clement, Mark Clifton, Lee Correy, Gordon Dickson, Robert Forward, Alan Dean Foster, Leo Frankowski, Harry Harrison, Robert Heinlein (of course!), Fred Hoyle, Donald Kingsbury, Murray Leinster, J. T. McIntosh, Anne McCaffrey, Elizabeth Moon, Larry Niven, Andre Norton, Alexei Panshin [Oh! When is he going to write "The Universal Pantograph"?], Mark Phillips, H. Beam Piper, Mack Reynolds, Spider Robinson, Eric Frank Russell, Fred Saberhagen, James H. Schmitz, Robert Silverberg, Clifford Simak, E. E. Smith, Olaf Stapledon, James White, David Webber, Jack Vance and Roger Zelazney. Although he scarcely writes "hard" SF I love Tolkien, and I also enjoy less hard works by Douglas Adams, Lloyd Alexander, David Eddings, Randall Garrett, Zenna Henderson, Tom Holt, Ursula Le Guin, Fritz Leiber, C. S. Lewis, R. A. MacAvoy, Terry Pratchett and Cordwainer Smith, .
Outside of SF I read crime stories (Margery Allingham, Linda Barnes, Leslie Charteris, Conan Doyle, David Dodge, Dick Francis, Tony Hillerman, Michael Innes, H. R. F. Keating, Harry Kemelman, Emma Lathan, Gavin Lyall, John D. MacDonald, Ngaio Marsh, Peter O'Donnell [Modesty Blaise is really get me out of this rather than simple crime but never mind - I wish he'd write some more], Sarah Peretsky, D. L. Sayers, Josephine Tey and Arthur Upfield) and historical whodunnits (Lindsay Davies, Ellis Peters and others), and almost anything by Anne Bridge, John Buchan, G. K. Chesterton, C. S. Forester, A. P. Herbert, Bernard Levin, Dudley Pope, Arthur Ransome, Mary Stewart, Mark Twain, Morris West, Katharine Whitehorn and P. G. Wodehouse. I also read BDs (bandes dessinees or comic strips) but more often in French than in English since, on the whole, French BDs are better than ones in English (Asterix, Barbarella, Tintin and Valerian [Agent Spacio-Temporal] spring at once to mind).
Given this eclectic assortment of favorite authors, does anyone want either to suggest some more or engage in discussion?
---
Link to Pat Wilson's Book List. Pat is a fellow-member of the Lois McMaster Bujold Mailing List who compiles a list of books recommended by and to members of the group and posts it here.
---
---
This is a page on the James Bryant (G4CLF) Web-site.
Return to James Bryant's Home Page
Number of visits to this page since 2014-07-01: